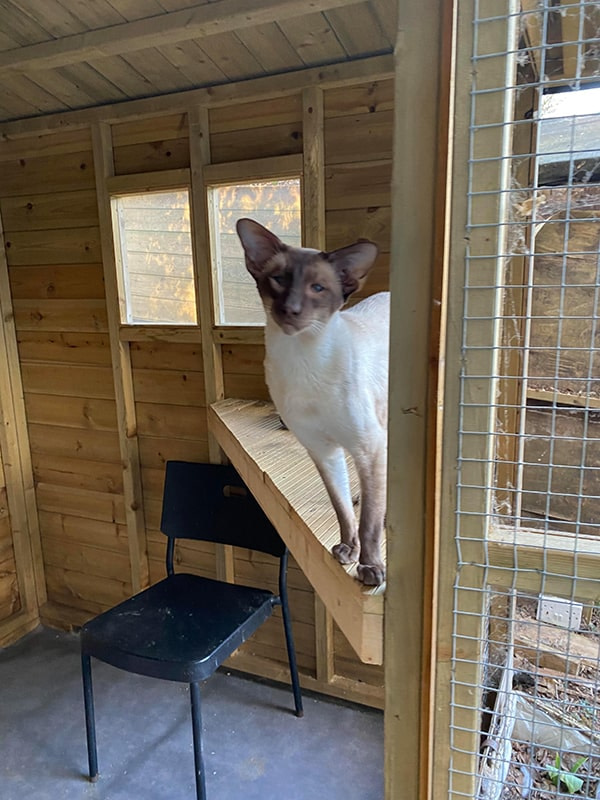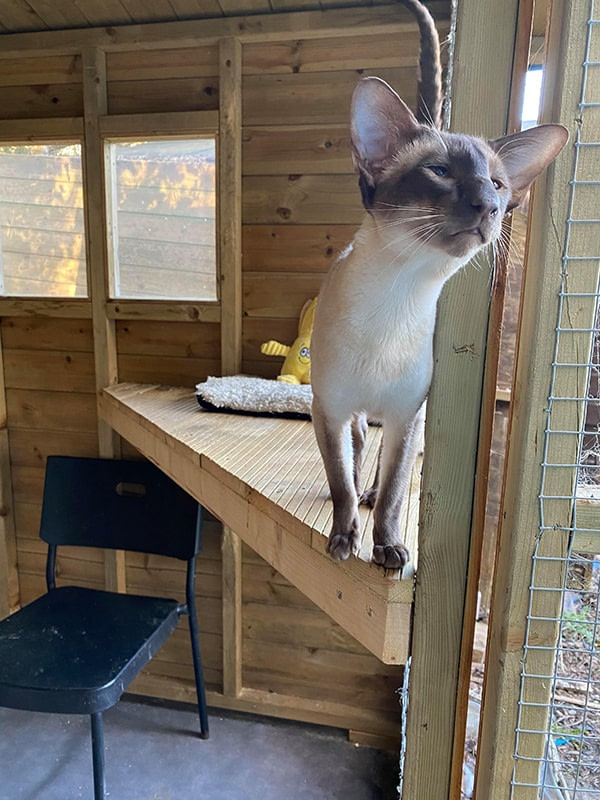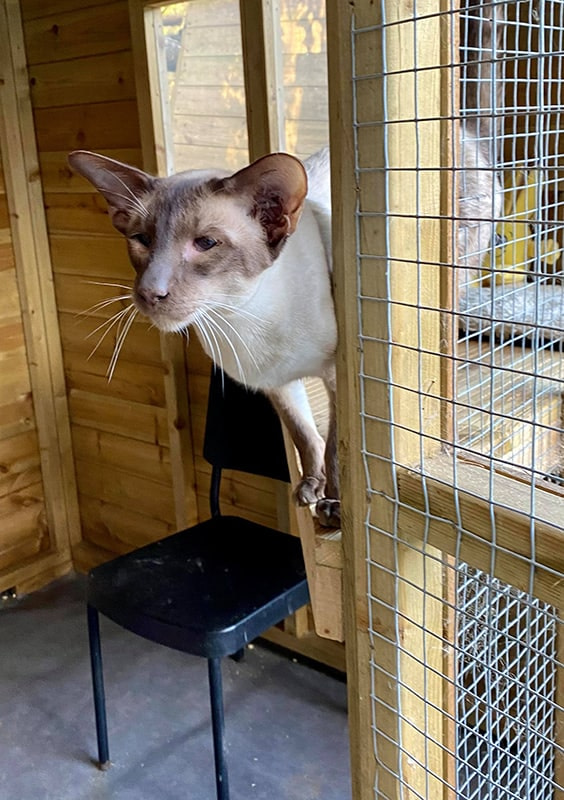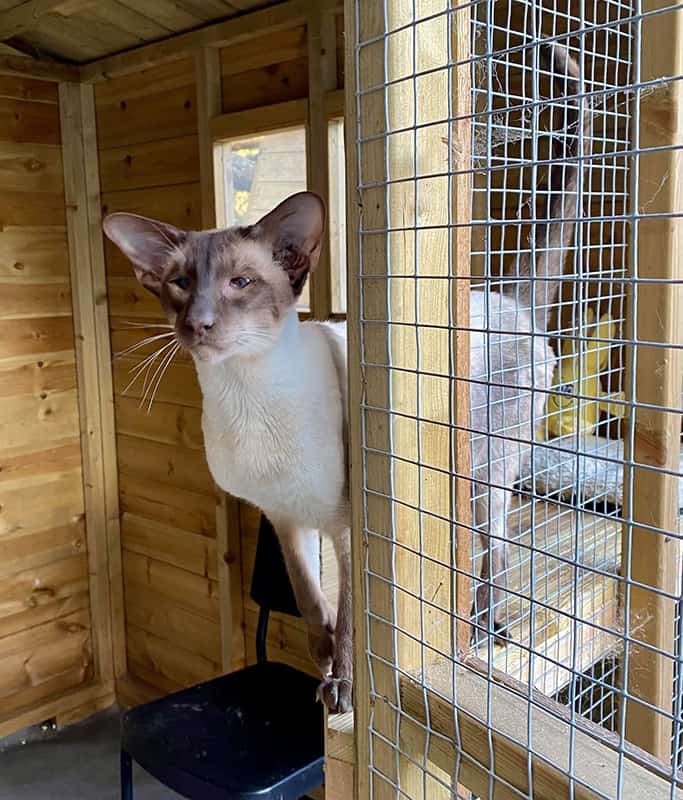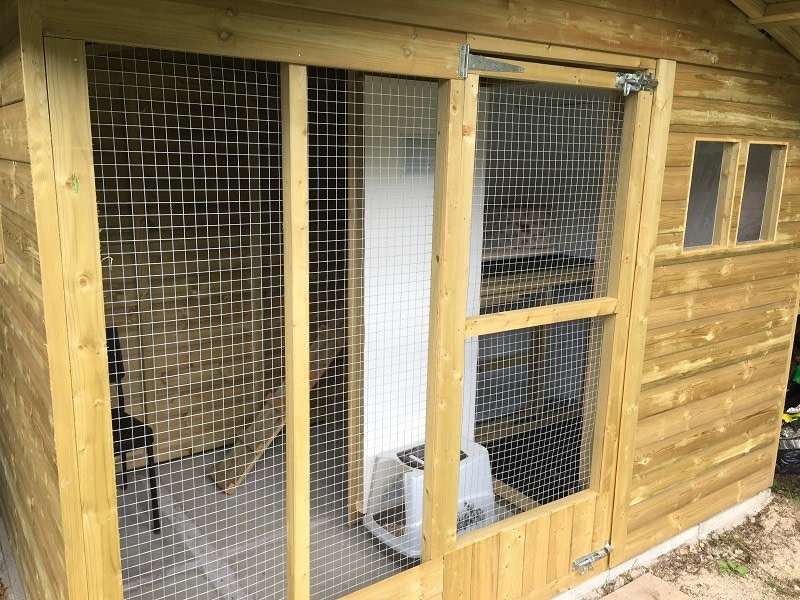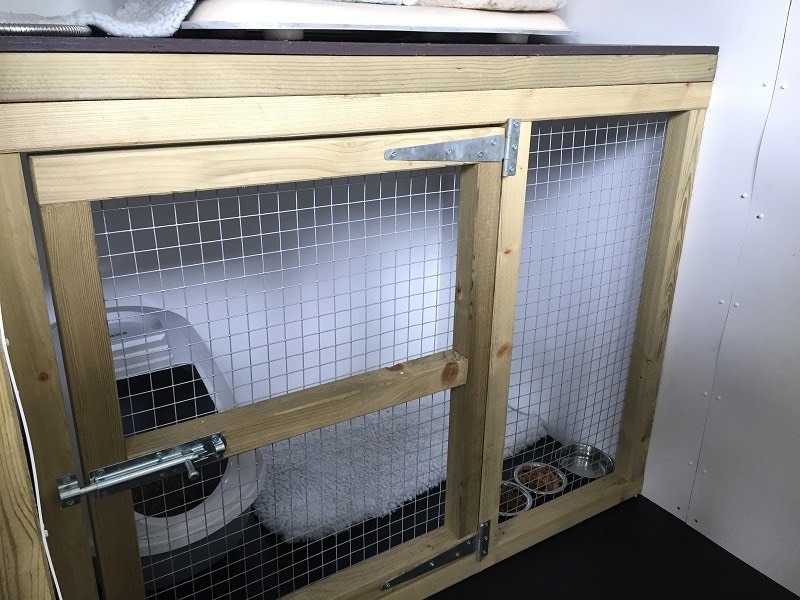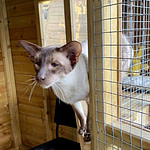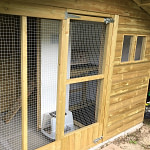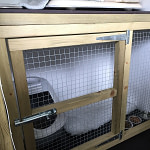 Dobby is our chocolate point Siamese boy and is available at stud to tested and approved girls. He is a huge friendly boy with a soppy temperament which he passes on to his kittens. He is also a cinnamon carrier which was a nice surprise!
Dobby is primarily for our own breeding program however we are happy to accept visiting Siamese & Oriental queens into stud occasionally. We do have certain requirements that must be met before I accept any queen into stud.
All visiting queens must be registered for breeding with a bona fide cat registry such as GCCF, TICA or FB.
Visiting girls must be blood tested within 24hrs of arrival for FeLV and FIV. I must have evidence of testing from your vet.
Please clip your girls front and back nails.
Please ensure your girl is free from parasites such as fleas, worms and ear-mites and also in good general health.
FAQ's
Dobby's stud pen is heated and insulated with separate quarters for your girl.
Your girl will live with Dobby for 48hrs from the day of the first witnessed mating.
When you collect your girl I will provide you with a mating certificate and a copy of the stud cats pedigree.
If your girl does not have any kittens then please contact me to arrange a free repeat mating.
When your girl has kittens I do restrict the registration of male kittens to the non-active (not for breeding) register. I place no such restriction on female kittens.
Listing ID

:

23373

Stud Fee

:

£500